Welcome to Woodsmith Video Edition!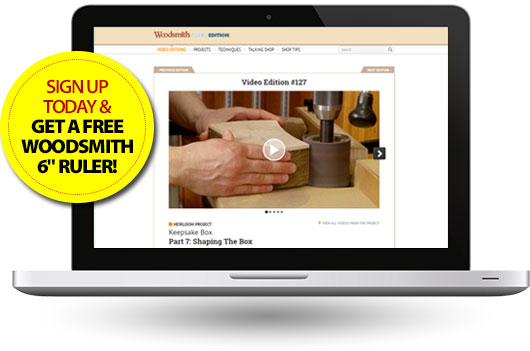 Get Full Access to All of Woodsmith Video Edition Season 1—Over 150 Videos!
Plus Access to the All-New Season 2, New Projects, Shop Projects, Techniques and Tip Videos Delivered Every Week!
BONUS GIFT—Woodsmith Fine Tools 6" Steel Ruler, a $12.99 Value Included for FREE When You Become a Member Now!

Learn More